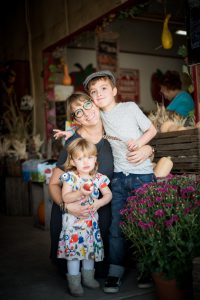 I'm Erin.
I am a mother to two amazing little humans and they definitely keep me on my toes. They help me be the photographer that I am and continually push me to grow. My husband and I are very laid back and believe the best things in life are not things at all. It is the joy you find in moments. Our eldest son is on the Autism Spectrum. Becoming a special needs parent has gifted me patience and understanding, opened my eyes and heart to the beauty of life, and taught me to appreciate differences in people.
My goal as a photographer is to capture the moments in life that I, as a mother, would want to keep for myself. Those tiny toes, dads tears as you walk down the isle, toddlers jumping on their parents beds, families being together. Memories and moments in the making. Life is messy and its the little bits of mess we look back on with sweet nostalgia.
I like to keep things simple for Weddings and Family Portraits. Over the years I have found that people photograph best when relaxed and comfortable. The more natural the sessions, the more my clients get out of the final product.
Knowing my clients can look back in 20 years and remember those moments we captured is why I love what I do.